If you are familiar with what a die cutting machine is, then you have probably come across a few Silhouette brands. One of them is the Silhouette Portrait. With much lower weight and an even attractive price, the Portrait is among the most appealing die cutters.
Apart from its low price, this machine has other features that make it among the best small width vinyl cutting tools. In our review, we shall give you a product overview, analyze its features, and show you how the Portrait compares to other similar brands within its market range. We shall sum up by giving you its pros and cons and give you a conclusion as to whether and why you should buy it.
Product Overview
Most of the features of the Silhouette Cameo are present in the Portrait because the manufacturers only intended to fabricate a much portable machine with Cameo capabilities. However, the materials ideal cutting width is much smaller. If you are accustomed to making small crafts such as gift cards, stickers or tags or a first-time crafter, this is the ideal machine for you.
Apart from size being its most distinctive feature to the Cameo, the Portrait needs a computer to operate.
The Portrait still maintains the Cameos sleek design but targeted for the budget buyers. The affordability makes it suitable for simple craft practicing before advancing to more complicated designs. Its compact design makes it fit for small spaces while still creating room for other devices such as your computer and printer.
The Silhouette Portrait comes with an adjustable ratchet blade, 8-inch cutting mat, power and USB cables, Mac and PC compatible Silhouette Studio Software, free designs and a user manual.
The Silhouette Portrait Features
Silhouette Portrait 3 Electronic Cutting Tool
Silhouette Portrait 3 with Bluetooth and autoblade
Cuts a variety of materials including: cardstock, fabric, heat transfer material, transparencies, paper, vellum, adhesive vinyland magnet paper. Maximum Cutting Force is 210 gf
Mac and PC compatible software included
Automatic tool detection
Note: Kindly refer user manual before use
The Portrait may not be the most versatile die cutter in terms of cutting width, but it can work on various materials such as rhinestone, paper, fabric, vinyl, and chipboard. At its price range, you have the freedom to test on numerous materials provided they have the required width.
The Portrait features and technical specifications are highlighted below.
Material cutting width: 0:8mm
Cutting force: 210 grams
Weight: 3.5 pounds
Silhouette Studio Software
Cut and draw
PixScan technology
8 by 12 inches cutting area
This cutting device is only equipped to work on materials with a maximum thickness of 0.8mm at a cutting force of 210 g. Going beyond the specified thickness would be creating some machine faults and affect its durability.
Compared to the Cameo, it's cutting size is inferior. The required measurements are 8 by 12 inches, but working on materials 10 feet long is possible with a lined media. However, routinely working on lengthy samples is harmful to the machine.
The machine is also preinstalled with the best die cutting software available, the Silhouette Studio Software. The software gives you a great selection of craft ideas and offers you some free designs with your initial purchase. This software may, however, be uncomplicated if operated by experienced graphic designers, but you can always learn from online tutorials.
When using a separate printer to print out images, they come out with the registration marks. The Portrait has a cutting feature that can identify these registration marks and cut around them.
PixScan technology eliminates the need for first printing out images. You can place your drawings on the mat, take a picture with your mobile phone or camera and upload it on the machine's software for cutting.
The Portrait also has a drawing feature that helps you create unique sketches. This tools component is enabled by the Silhouette Sketch Pen Starter Kit and the Silhouette Pen Holder. The starter kit has 24 colored pens that can be interchanged by stopping the machine. The Pen Holder offers a more customized option where you can use your preferred pen.
If this die cutter could not come any cheaper, it has a software that removes the need for frequent cartridge replacement. Some of the enabled features of this software are purchasing, creation, and importation of designs.
The basic version of this software is free, but you can always advance to the Designer and Business Editions when your skill level progresses.
Pricing
The Silhouette Portrait is a small machine with equivalent pricing and is available from online retailers such as Amazon or the Silhouettes official website.
How The Silhouette Portrait Compares To Other Products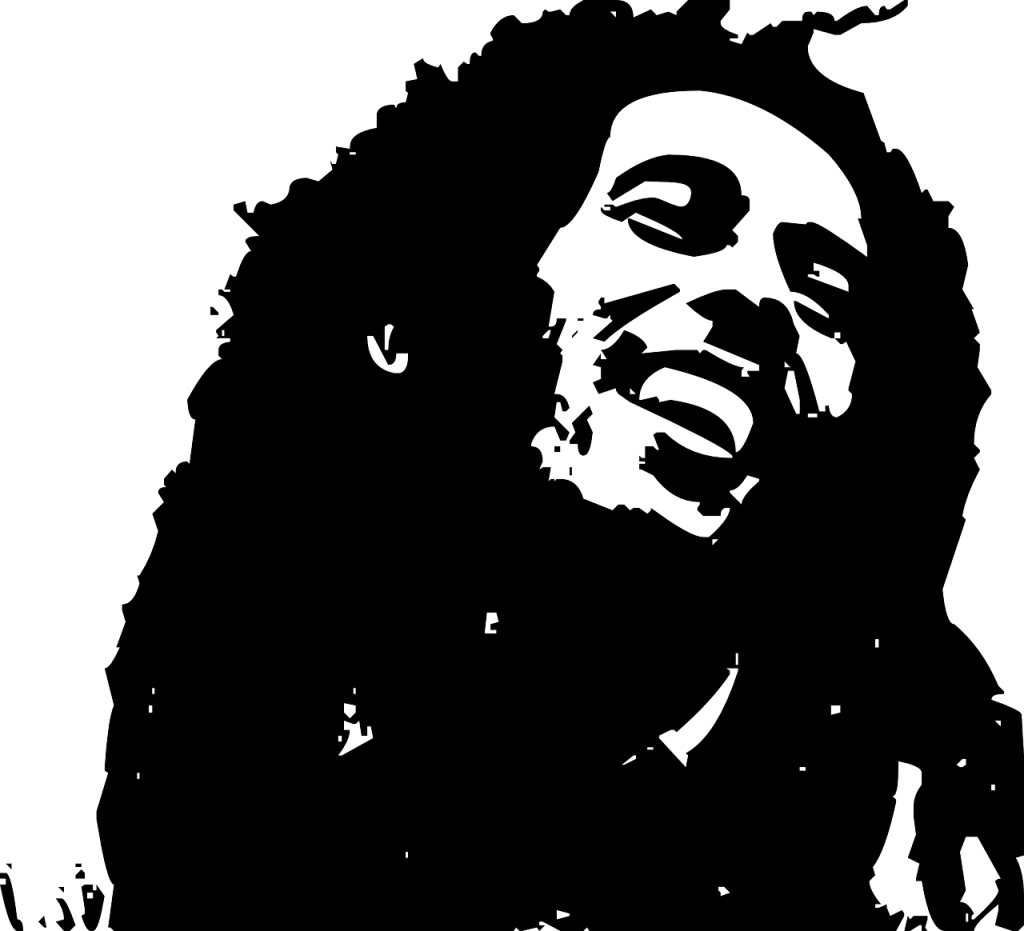 In this section, we shall have a look at how the Portrait compares to the same market range vinyl cutters. We shall use the Cricut Mini and the Cricut Explore Air 2 for this purpose.
Both the Silhouette portrait and the Cricut Mini were designed for people looking for a portable device at an affordable price. They are also similar in size and weight. While the Portrait has a maximum cutting length of 8 inches, the Cricut Mini's cutting length stands at 8.5 inches.
Cricut Mini Cutting Machine
Cuts up to 8.5-by-12-inch paper and other materials. Cut small shapes and fonts from 1/4-inch to larger cuts up to 11-1/2-inch.
Extremely precise and detailed cutting capability.
Requires a standard internet connection via a laptop or desktop computer, or to be connected to Cricut gypsy.
New, quiet cutting technology.
Small, portable, and lightweight for ultra space savings.
Between the two, the Portrait has more robust software that even beginner crafters may prefer in the long run. It has a Studio Design Software while the Cricut has a Craft Room Software. The Cricuts software is easy to use, but this feature also brings along some limitations. After gaining some bit of experience, hobbyist may start getting bored over its limited software features.
The PixScan technology from the Portrait that enables you to take pictures of images and upload them into the machine also makes this a far more superior die cutter to the Cricut Mini.
While the structural difference between the two may seem insignificant, the design software, as discussed is the only notable difference. The Portraits interface is manageable, and this gives it an edge over the Mini.
The Cricut Explore 2 is also among the most recommended die cutters for beginners. This design is also portable and user-friendly. This simplicity also makes it much cheaper than other Cricut products such as than the Cricut Maker.
Sale
Cricut Explore Air 2, Mint
[CREATE MORE] The Circuit Explore Air 2 is your personal DIY cutting machine. It will flawlessly cut over 100 plus different types of materials including premium vinyl, iron on and htv vinyl, cardstock, faux leather, adhesive foils, specialty paper, poster board and more
[ENDLESS PROJECT POSSIBILITIES] The Circuit Explore Air 2 makes it so easy to create a wide arrange of DIY projects. Make custom stickers, personalized home decor, home-made gifts and party favors, unique greeting cards, custom designed apparel, and more
[INCLUDED WITH MACHINE] Each machine includes a Circuit Premium Fine Point Blade and Housing, a Circuit 12 inch x12 inch Light Grip Adhesive Cutting Mat (perfect for vinyl and htv projects), a Circuit Black Fine Point Pen, access to Circuit's design software Design Space, and a 2 week free trial to Circuit Access
[DESIGN FOR FREE] Upload or create and design your own images for free from your computer, tablet or mobile phone using Circuit's free design software design space. Enhance your design space experience by subscribing to Circuit Access, Circuit's vast library of over 100,000 images, fonts, and make it now projects and designs
[BECOME A PART OF A COMMUNITY] We know it can be intimidating to start creating your first DIY projects, so don't do it alone. When you buy a Circuit you become part of a close-knit community of crafters, makers and DIYers. There are dozens of groups across all social media platforms that allow our members to share tips, ask for help and share their projects and inspiration with an amazing community
Cricuts compatibility with smart devices makes it similar to the Portrait. Users can download a Cricut App used for wireless printing and cutting functions. To operate the Explore Air 2, you have to load the cartridges and choose the desired fonts and finally prompt the machine to start cutting.
The major downside of Explore 2 is the weight of the machine. At a weight of 14 lbs, the cutter is much massive compared to the Portrait's 3.5-pound weight. The Explore library offers users a variety of free images for designing crafts. Its design anywhere feature also enables crafters to come up with various sketches from their devices supported by the Cricuts Design App.
Apart from working on vinyl materials, this Cricut model can also work on a large variety of materials. Just like all Cricut cutters, Explore 2 is not compatible with third-party applications and designs. This limiting factor may drive more consumers to the Silhouette brands.
Pros And Cons Of The Silhouette Portrait
Everything about this Silhouette version is small and user-friendly, but these features also bring along some inconsistencies.
Pros
Great for small crafts such as stickers
Affordable
Lightweight and portable
Compact and sleek design
Great software
Suitable for a wide variety of materials
Easy to follow the how-to install guide
Apple and PC compatible
Simple craft hobbyist not only go for this cutter because of its low price but also because you can carry it around and work from anywhere in your house. If you do not have a specific reference to the cutting width, this is the best budget-friendly device you could ever get.
Its price, however, does not limit its compatibility with a wide selection of materials. Its setup is also user-friendly, and most beginners could easily understand how the system works. The software is also self-explanatory, but you can always refer to tutorials if you experience some difficulty.
The cutters compatibility to Mac devices and most PCs reduces the need for internet connectivity.
Cons
Not ideal for materials with elaborate details such as scrapbooks
Not suitable for commercial crafts
Sticky cutting mat
Inconsistent cuts due to alignment difficulties
The Portrait is perfect at creating stickers but challenging at creating works with intricate details. Materials with tiny specifics may sometimes be cut off, but this can be corrected by reducing the machines speed on the Studio software. Altering the tools cutting rate translates to time wastage and lower production but well-defined crafts.
Because of its accuracy and precision levels, this cutter is only ideal for beginners and not for crafts intended for sale. The Portraits cutting mat is sticky, and this increases the probability of material shredding when using thin materials. You can avert this by placing a piece of cloth on the mat.
When working on the same design on a larger scale, it may start creating inconsistent cuttings.
Conclusion
Despite its calibration issues and cutting thickness, the Silhouette Portrait is still an affordable machine with essential functions ideal for beginner craft designers and hobbyist. However, if you are planning on creating crafts for professional use, we do not recommend this product.

Last update on 2021-11-29 at 04:36 / Affiliate links / Images from Amazon Product Advertising API