Vinyl is a fun material to work with for your DIY projects. It's a colorful and durable material, and we think it's a fun option for making stickers since the colors won't fade. There are different methods to explore if you want to learn how to make vinyl stickers. Here is what you need to know about printing stickers and using transfer tape.
Method #1: Printing Vinyl Stickers with Printable Vinyl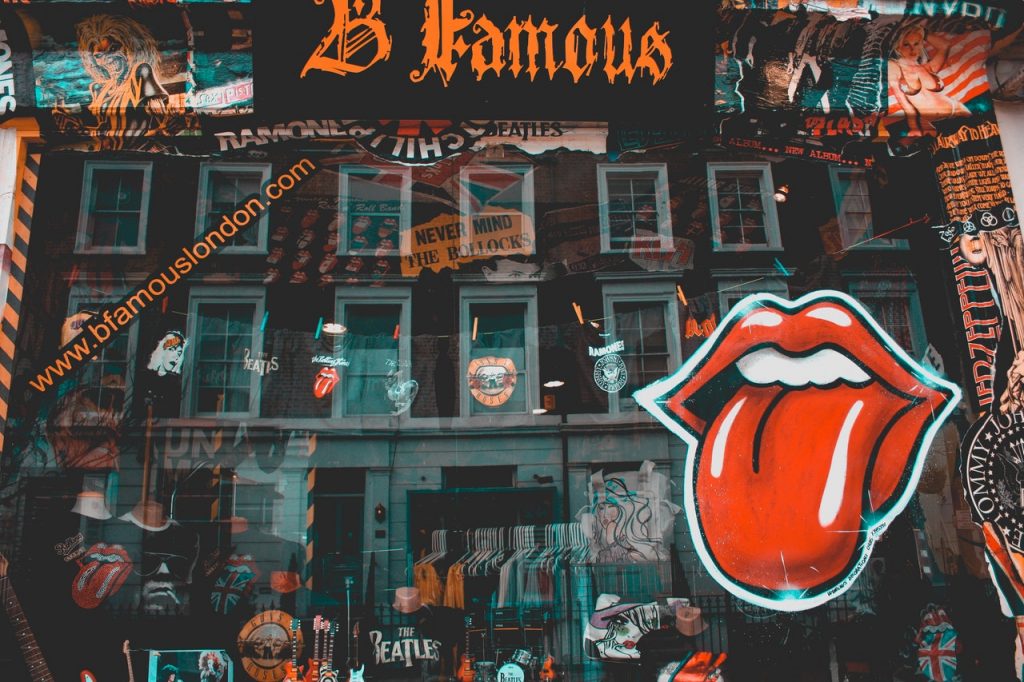 Here is what you will need to make stickers with this method:
Your sticker design
Printable vinyl
Laminate
Inkjet printer
Scissors or utility knife
Using printable vinyl is the easiest way to make vinyl stickers. You need to purchase some printable vinyl since not all vinyl can retain ink and would make a huge mess in your printer.
You also need to make sure that you have an Inkjet printer. Laser printers tend to be more affordable, but they use toners to deposit ink powder onto paper with static electricity. Vinyl can't absorb ink powder, and you would end up with powdered ink going everywhere.
Inkjet printers use small jets to deposit liquid ink onto your paper. This technique works on paper with a glossy finish and printable vinyl. We recommend doing a small test so you can see how well your printable vinyl absorbs the ink. You might have to let the ink dry before cutting the stickers.
The first step is to create a design for your stickers. If you have a scanner, you can scan a design you like. You can scan a sticker you already have and print it on a sheet of vinyl without having to use design software.
You can also draw a design for your sticker and scan it. We recommend tracing the lines of your drawing and coloring it with a digital art tool like Photoshop to get a clean result. Scanning a drawing and printing it would make the colors uneven and your stickers might have visible pencil marks.
If you have some experience with design software, create a sticker from scratch on your computer. You could also look for templates that are free to use or create a simple sticker design by choosing a font you like and typing some text.
Printable vinyl sheets have a side that retains ink and an adhesive side that you peel off. The most common size is 8.5×11," but you can find other sizes. If you want to print large stickers, consider breaking down your design into smaller elements that will fit onto your vinyl sheet.
If you have a large Inkjet printer, don't hesitate to purchase larger vinyl sheets but make sure you adjust the size of the paper you are using in the printer settings. You should also open your printer setting to see if you can indicate what kind of paper you are using. You will get better results if your printer has this feature since selecting vinyl will slow down the printing speed.
Here is how you can make stickers with printable vinyl:
Create or scan a design
Insert a sheet of printable vinyl in your printer
Print your design
Let the ink dry
Laminate the printed vinyl sheet with a cold-press laminator or an adhesive laminate sheet
Use a scraper or credit card to get rid of air bubbles
Cut around your stickers with scissors or a utility knife
Peel off the back of the stickers and place them anywhere you want
We like this method because there are good chances that you already have an Inkjet printer. You will need to purchase printable vinyl sheets and laminate sheets, but these supplies are usually very affordable.
There are no limits to what you can print! Your printer can create any color you want, and there are countless possibilities if you can draw or create designs on your computer. You can easily print an entire sheet of small stickers, or break down a larger design over several sheets.
Method #2: Making Vinyl Stickers with Transfer Tape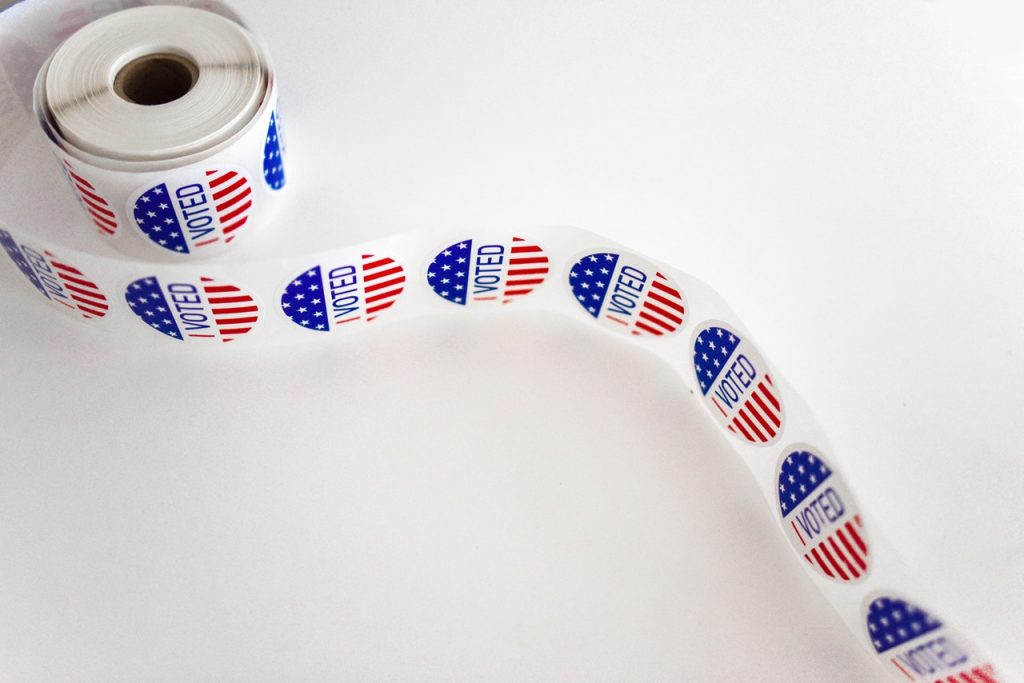 We recommend using this second method if you want to vinyl decals for a shirt or another item of clothing. Using printable vinyl is fun and simple, but this material won't work on fabric since it uses an adhesive surface that is similar to what you will find on most stickers.
Making vinyl decals with transfer tape takes more time, and there are limits to what you can create since you have to layer the different elements of your design. However, it's a fun project, and you can create a wide range of designs with some practice and imagination.
Here is what you will need:
Heat transfer vinyl
Transfer tape
Scissors or utility knife
Iron
Make sure that you purchase heat transfer vinyl for this project. Not all vinyl will stick to transfer tape and fabric.
You have to prepare your design by cutting pieces of heat transfer vinyl for each element. You have to work with layers to create your sticker design. You should look up tutorials on how to make vinyl stickers to find ideas and templates.
We recommend creating a large layer that will become the shape of your sticker. You can then cut smaller elements you will layer on this base to create the different parts of your design.
Cutting every element of your design can take time. It's best to get started with a simple project so you can get a feel for the material and see if you like the result.
Start by creating a template for the different elements of your design. It's easier to cut the various pieces of vinyl if you have a paper or cardstock guide you can use. You can print a template, draw one, or scan an image you want to reproduce.
You can then cut your pieces of vinyl with scissors or a utility knife. If you want to invest in a Cricut cutter or a similar machine, there is a feature you can use to cut pieces of vinyl that you design with software.
Once you have cut your vinyl pieces, place a piece of transfer tape over each element. Use a scraper or credit card to get rid of bubbles and make sure the transfer tape sticks to the vinyl. Peel off the transfer tape, and it will lift the piece of vinyl that you cut.
Prepare all the pieces of vinyl that you need and stick them onto different parts of transfer tape. You can then begin transferring your decal to a shirt or another surface.
Start with the base of your design. Place the transfer tape over the fabric and use a scraper to eliminate air bubbles. Apply heat to the transfer tape with an iron. Check the instructions that came with the heat transfer vinyl and transfer tape to find out which temperature setting you should use and how long you should apply heat.
You can then peel off the transfer tape, and the vinyl will stick to the fabric. You can move on to the next element of your vinyl decal, and place it over the base you have created for the sticker.
If you need to, you can use a squeegee or similar tool to press down on each layer of vinyl and make sure it sticks to the fabric.
Your vinyl decal's durability depends on the product you use. We recommend that you test your heat transfer vinyl on an old shirt to see how well it sticks to the fabric.
Method #3: Investing in a Vinyl Cutting Machine
Creating vinyl stickers can be as simple or complicated as you want it to be. If you're going to make more intricate designs, we recommend investing in a vinyl cutting machine.
Brands like Silhouette and Cricut have a good selection of machines with different features. Their advanced models come with design software and pre-loaded templates and designs.
You can use the pre-loaded designs to print stickers on printable vinyl or create stickers from scratch with the design software. The great thing about these machines is that you can create cut lines in the design software, and the blade of the device will automatically cut around your stickers.
You can also use one of these machines for the heat transfer method. You can create your design on a computer or choose an existing template, and the machine will cut the different pieces of vinyl you need.
Investing in one of these machines is interesting since you will save time on cutting vinyl and will get amazing results every time. Even if you don't have any design skills, you can use pre-loaded templates or type texts and choose a font you like to create a personalized shirt with a vinyl decal.
You should start thinking about your next DIY project now that you know more about how to make vinyl stickers. We recommend that you start with a simple project so you can become familiar with the materials and do a few tests before moving on to something bigger!