If you have lots of old T-shirts taking up space in your closet, it can be tempting to throw them out without a second thought. However, with just a pair of scissors, you can cut these shirts up to make older styles look and feel brand new.
There are nearly infinite different ways to cut a T-shirt — your imagination is the only thing limiting you. However, a few styles have proved to be consistently more popular than others.
This guide explains how to cut T-shirts safely and offers some popular styles to help fuel your creativity. Read on to find out everything you need to know about cutting T-shirts into new styles!
Basics of T-Shirt Cutting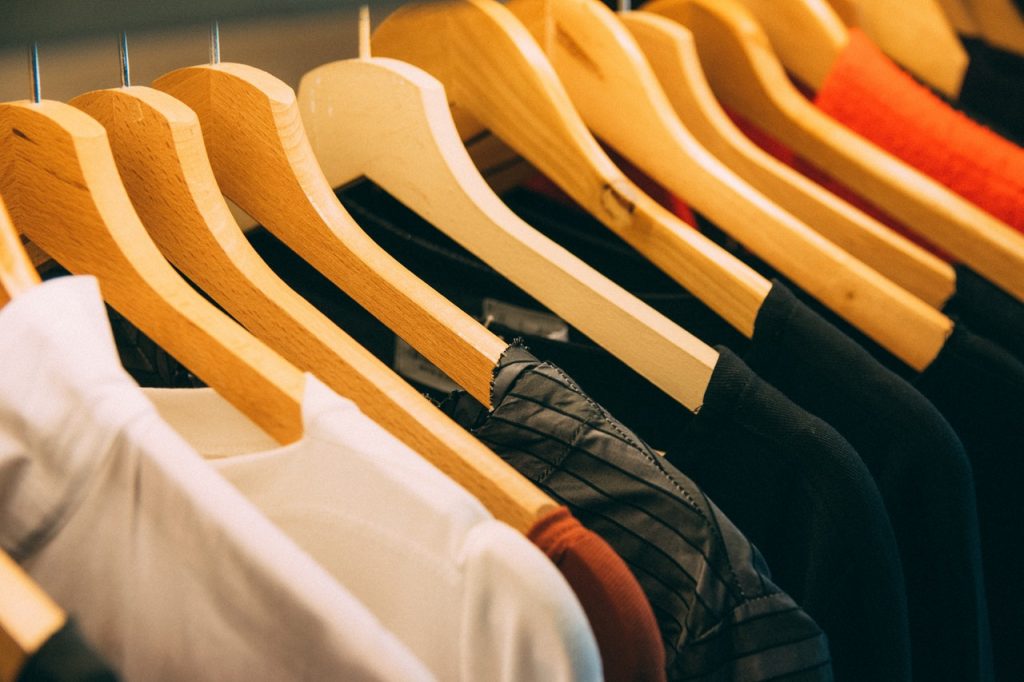 Before you can begin styling and designing your shirts, it's important to remember basic safety rules. First and foremost, be careful with scissors. Always watch where you're cutting! Make sure not to leave sharp, dangerous objects lying around where you might get hurt.
You'll also need to plan before you begin to cut. Otherwise, you may end up with a hacked-up mess rather than a cute new outfit. Once you have a basic design in mind, search the web for more examples of the style. If you feel like you have a good idea of how you want to cut your T-shirt, look up how to actually make each style with your scissors.
When you cut your T-shirt, pay close attention to the size and shape of the cuts you make. Drawing a thin outline of where you want to cut on the shirt beforehand can be very helpful. Sharpie works well as long as you cut all of the marker off the shirt. Pencil or light pen markings may be harder to follow, but won't look noticeable if they do end up on the finished product.
Though you should always be safe when working with sharp tools, let your creativity take the lead! Feel free to experiment with random ideas, or mix and match two styles together to create your own unique take on the shirt. It's all up to you.
T-Shirt Cutting Styles
If you're planning on cutting a T-shirt for the first time, these are some classic styles that you can do. They're also pretty easy to make, which is particularly helpful if you don't have much experience.
Off-Shoulder Top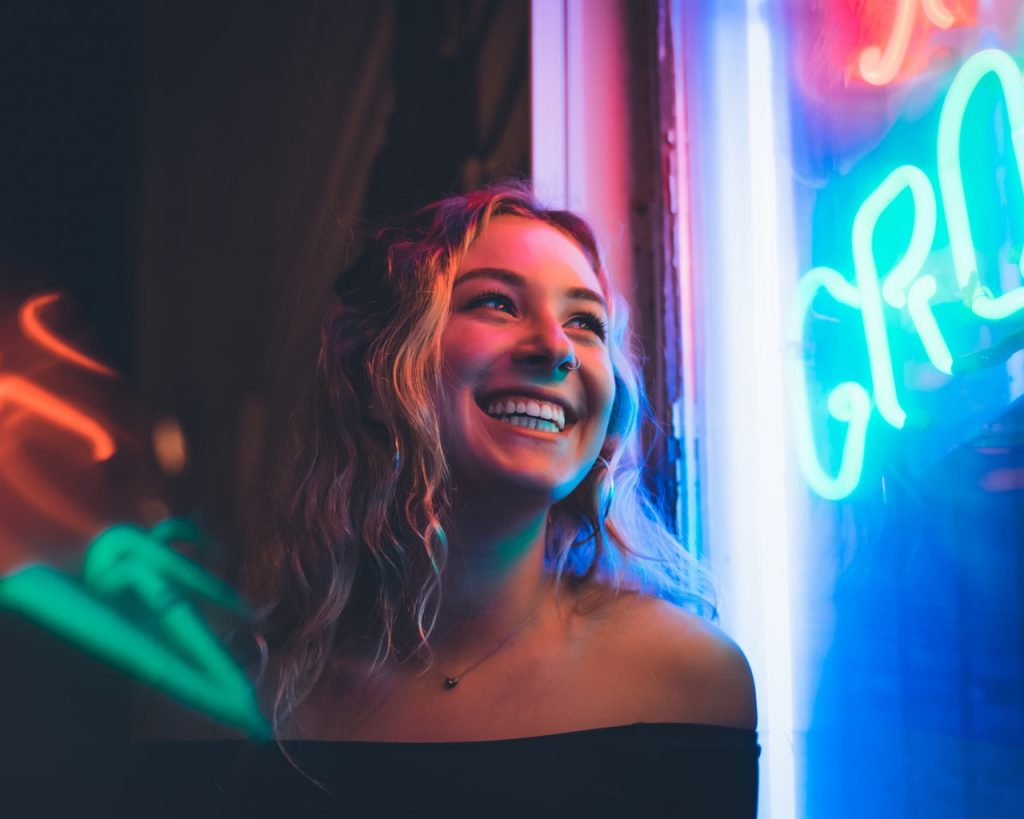 Turning a T-shirt into an off-shoulder top takes just a few strategic cuts. The result is sure to transform any tired used shirt.
To create an off-shoulder top, just cut the ribbing out from around the neck hole of your T-shirt. This will cause the neck hole to widen; you can accelerate the process by stretching the hole out with your hands. It's best to pull the hole out in opposite directions from each shoulder.
Once the neck hole expands enough, you can wear it as an off-shoulder top — this style also works great with a bra or tank top layered underneath. For best results, pick a shirt that is already somewhat big on you. This will help guarantee that the neck hole can expand enough to fit as an over-the-shoulder garment.
Crop Top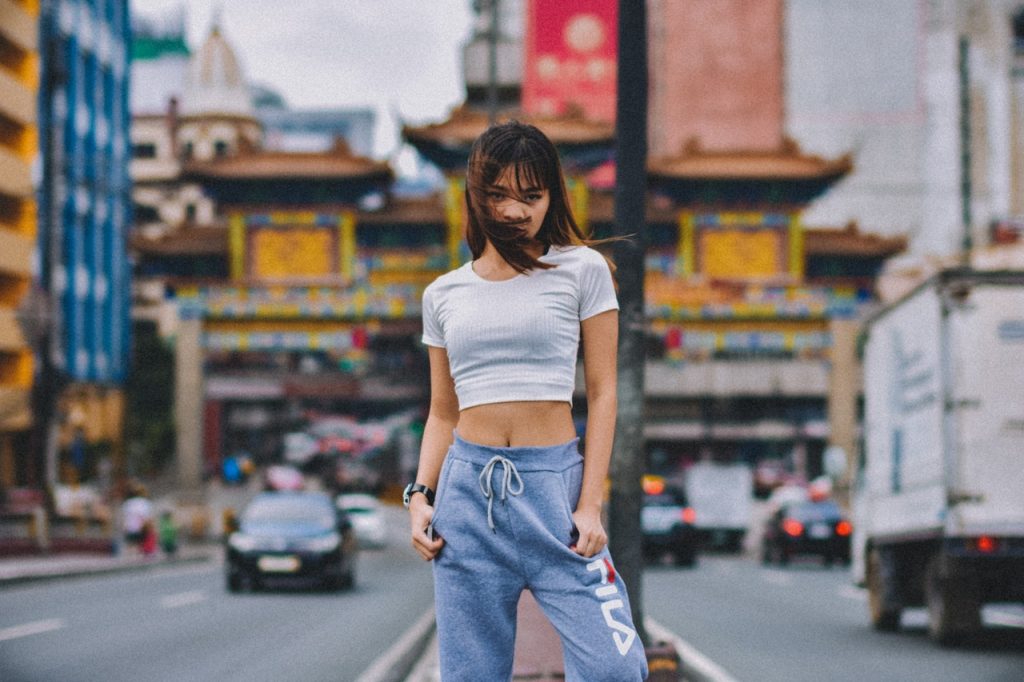 A crop top is one of the simplest styles you can create with an old T-shirt. Just cut off the sleeves, elongate the arm holes, and cut the bottom to create a crop top look.
You can also choose to widen or lengthen the neck hole if you like. To add a bit of flair, cut the bottom in a crescent shape; this will make the crop top longer by your sides and shorter at your belly button.
Side-Tie Top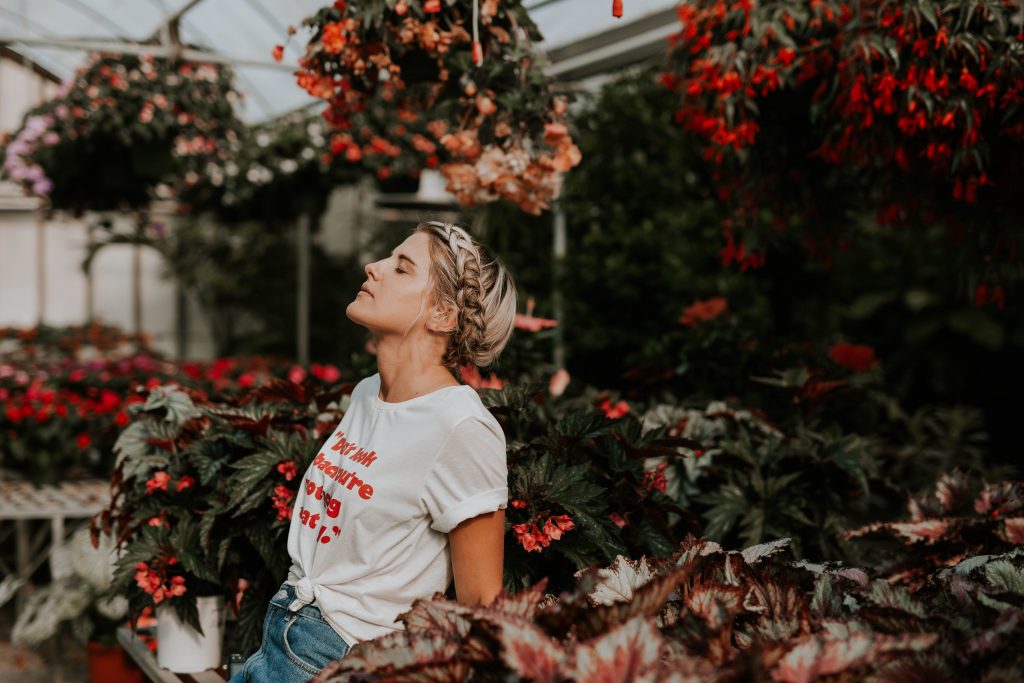 The side-tie top is another simple way to elevate an unused T-shirt to a cute new style. To create a side-tie, just cut off the sleeves of your shirt and cut down from the old arm holes. You can pick one of two different styles at the bottom.
The first method requires you to leave the T-shirt intact at the very edge so the bottom stays connected in one piece. Then, stretch the holes out horizontally to make a looser look.
On the other hand, you can also cut the T-shirt completely apart at the bottom. Then, grab the two edges at the base of the shirt and tie them together in a small knot. This makes a cute new style with a bit of extra flair.
Small Holes
If you want to add some extra spice to your T-shirt but don't want to cut it up entirely, you can always add some small horizontal slits across the body of the shirt. You can do this with scissors or with a utility knife.
Lie the shirt down flat and slide a cutting board in between the two layers (so that you don't cut through the front and back of the shirt at once). Then, use your knife and cut small slits in the fabric of the shirt and tug on the holes a bit with your fingers to widen them. You can do this as much or as little as you want, on whatever part of the shirt you feel like.
Backless Top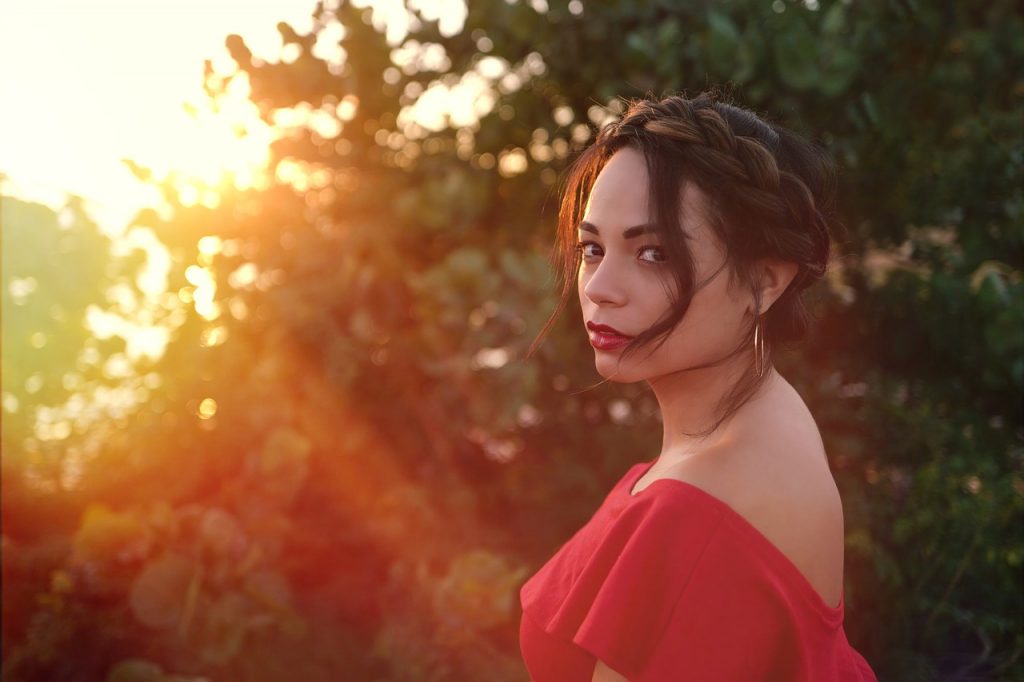 To turn a basic old T-shirt into a new style that shows off a bit more skin, you can cut the back out of your T-shirt entirely. As the name implies, take your scissors and cut down from the neckline to the bottom edge of the shirt.
It's smart to leave a bit of fabric intact at the top, bottom, and sides of the shirt so that it holds together. You can also tie it off at the bottom if you like the look.
Summary
Cutting your T-shirts is a great way to repurpose old, tired pieces of fabric into fresh and exciting new styles. If you're cutting your shirt for the first time, these designs feature a great blend of style and simplicity. Try them out on your own shirts and see how you like them!