There are a few different types of software available for vinyl cutters, including programs for design, cutting, or for both. To guide you in buying the best vinyl plotter software for your machine, we have selected and ranked four products based on versatility, user-friendliness, compatibility, and price.
Since vinyl cutter machines are controlled by computers, they need a software to work. Usually, these products come with their own basic software but, if you want to create more intricate designs, you might want to consider buying some additional software. Consult our list to make sure you pick the best one.
1. Vinyl Cutting Plotter VinylMaster LTR
Weight
Dimensions
0.8 ounces/ 22.7 g
7 x 0.5 x 5 inches/ 17.78 x .1.27 x 12.7 cm
Other specific features
Demo at product site.
Supports ARMS and laser cutters; Download and disc.
VinylMaster's software might easily rank as the best vinyl plotter software overall. This standalone software comes with five levels, from basic to expert, so it's suitable both for beginners and for professional vinyl cutter users. VinylMaster Letter, the company's second level, is ideal for small office use, home use, and for crafters. This means it's perfect for you, as it can create lettering, logos, pin-striping, etc. On top of that, it also includes software for designing and exporting vector-based artwork.
Pros
Easy learning curve
Powerful and innovative program
Can be upgraded
Cons
Tough to get support
Best recommended for:
This entry-level software is the best vinyl plotter software for craft and hobby projects. It contains over 200 free lessons and tutorials, making it perfect for any users.
2. Sign Template Vector Clipart Vinyl Cutter Sign Design Artwork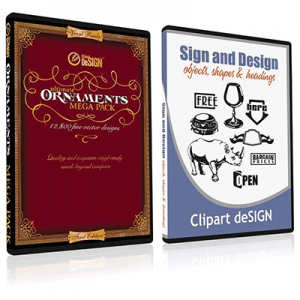 Weight
Dimensions
10.4 ounces/ 295 g
n/a
Other specific features
1680 cut ready images
File formats EPS, AI, JPG; Original images.
This is a complete sign package with over 1680 original images that are ready for cutting. The large selection of editable images and vector graphics is perfect for apparel design, signs, vehicle graphics, and vinyl cutting. This software is user-friendly and compatible with PCs and Macs, so it can easily count as the best vinyl plotter software for many people.
Pros
Fast
Original images you can use for all kinds of designs
Best recommended for:
If you want to do a quick job and are looking for cut-ready sign images, this is the best vinyl plotter software for you. All images come in AI, EPS, and JPG formats.
---
---
3. Greenstar VinylMaster Cut – Contour Cut & Design Software for Vinyl Cutters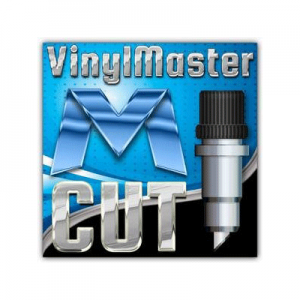 Weight
Dimensions
0.16 ounces/ 4.5 g
n/a
Other specific features
Suite of text, curve, and object tools
Built-in vectorization tools; Image tracing feature.
This is the best vinyl plotter software if you want to cut simple signs. It allows you to design and cut vinyl lettering, pin-striping, and signage using a suite of tools. On top of that, it features a contouring cutting wizard for cutting around printed graphics. If you want something simple and quick, this is the best vinyl plotter software for you.
Pros
Compatible with major image formats
Online video lessons and tutorials
Compatible with several cutting machines
Cons
Not compatible with Macs
No extra features
Best recommended for:
This is VinylMaster's most basic vinyl plotter software. With it, you can produce vinyl lettering, logos, and pin-striping, so it's the product for you if you want something not so complex that is easy to use.
4. Sign Clipart, Design Elements, Scrolls, Floral, Flourishes, Ornamental Panels + Frames Vinyl Cutter Plotter Vector Clip Art Images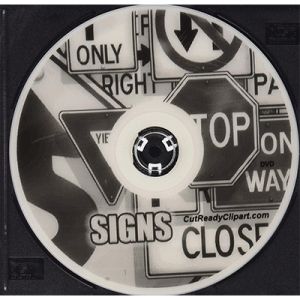 Weight
Dimensions
7.2 ounces/ 204 g
5.3 x 1.1 x 7.5 inches/ 13.46 x 2.79 x 19.05 cm
Other specific features
12,800 unique, ready to cut images
Enhances license for unlimited reproduction
With more than 12,000 unique images in 58 categories, plus another 1692 images on the free bonus Sign and Design disc, this is a great package. The images are high quality, ready to cut, and optimized for vinyl cutting. They can be scaled to any size and easily edited. Therefore, it's the best vinyl plotter software if you want something that looks professional but does not require much money.
Pros
Windows and Mac compatible
Works with all major vinyl cutter plotters
Unlimited reproduction licensing rights
Cons
Not for designing images
Best recommended for:
This package will save you a lot of money because you won't be paying royalties. Also, a 315-page color users' manual is included on the first disc, so it's easy and suitable for any user.
Conclusion
When picking out the best vinyl plotter software for your needs, you will want to be sure it is compatible with your vinyl cutting machine. Also, it should be compatible with your computer's operating system as well. For this, we have compiled a list of the best four products on the market that suit different needs and have all kinds of advantages. If you have used a different software for your hobby or simply have something to share with us, feel free to use the comment section and leave your opinions.
Your vinyl cutter doesn't only need an extra software. You can attach individual cartridges for more unique shapes and designs: